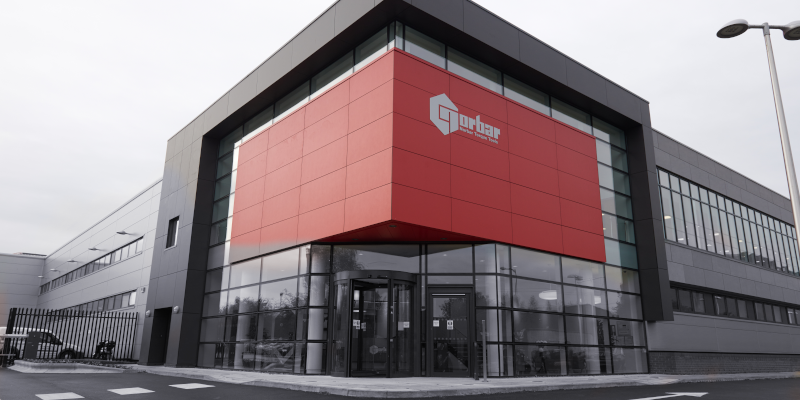 Starting an apprenticeship straight from school
We've let one or our apprentices take over this blog this week and tell us about his experience of making the move from school to an apprenticeship at age 16. Over to you Tom…
My name is Thomas Joyner and I am a second year apprentice for Norbar Torque Tools and this is my experience of leaving school at 16 to start a full time apprenticeship in 2019.

The transition between school and work life is like night and day, all of a sudden you go from a 5-hour work day to an 8-hour day, you go from a heavily structured workplan to an environment where you are expected to be left to your own devices to get the job done. There is no longer a teacher looking over my shoulder to make sure that I'm working, instead there is a level of trust and I'm expected to work hard. It is really important to maintain that trust. Whereas in school I was treated as a teenager, in the workplace I was immediately treat as an adult, which I personally found very refreshing, as I felt that I had outgrown school.

As I mentioned, responsibility is one of the biggest differences that I have noticed in the transition from school to work. There is no longer any sloping into lessons 5 minutes late with no repercussions! People around the company rely on me to do my work correctly, as it has consequences for others if I don't. There is also the expectation to perform at a high level. I am paid a healthy wage, and am expected to add value to the company. I am also expected to follow strict legislation such as Health and Safety laws which you don't really worry about when in school.

I spent just over a month in the workplace prior to starting at college and got a real taste for working a full day. I had never spent so much time on my feet so it took a couple of weeks to get used to it. It also gave me an insight into the company's ethos and what would be expected of me.

My apprenticeship required me to spend the first year of my four-year apprenticeship at college full time. Being 16 and not driving, I had to find my way to college in Abingdon (from Banbury) on public transport and this was a struggle for me at the beginning. I went from a 10-minute journey and a bus that picked me up from the end of my road, to a 3 hour journey every day.

The expectations at college are very similar to at work. It is not acceptable to turn up late without expecting consequences, the college works very closely with your Training Provider and company to ensure this. The best thing about college was that I was in a class with only 5 apprentices from 3 different companies, so we all shared the same interest and passion for engineering, and we were all hungry to learn. We did not have to put up with any troublemakers who waste the teachers time like I'm sure lots of young people have experienced at school. I have to say that I have met some of my best friends at college.

During my apprenticeship so far, Engineering Training Trust are always there to support my learning and assist with any issues that I might have. They set additional work for me on top of that asked by the college and assess the work I do in company throughout my apprenticeship. As an apprentice, you must be prepared for 'homework' in order to complete your qualification!

Starting an apprenticeship and receiving a salary opens up a whole new level of freedom and benefits, different from my friends who decided to stay on at school. It has taught me the importance of money management at a young age. I still live at home but am learning the importance of saving for the future and things like a workplace pension, a concept that seemed very strange to me when I first started. I believe that I have matured greatly over the last 18 months. Being in an environment where I work with people of all ages and skills has really developed this.

Norbar Torque Tools Careers Evening 2021
Like what Tom has to say about an apprenticeship? His employer, Norbar Torque Tools will be taking on another two apprentices in summer 2021. During National Apprenticeship Week 2021 (8 - 14 February 2021), Norbar are running a virtual careers evening where you can book a slot to speak with the company and one of our Training Officer, in order to find out more about the business and the apprenticeships they have on offer.
More information here and to book a meeting: https://www.norbar.com/Home/Careers-Evening-2021