The engineering industry is forward thinking, fast moving and looking for individuals who can achieve the required knowledge and skills to enhance the workforce of the future.
Engineering Trust Training Limited (ETT) is a work based Training Provider working with local and national employers, for over 25 years, managing their Engineering Apprenticeship Schemes. Working with employers, ETT supports the whole journey from recruitment and assessment through to a successful completion of the Apprenticeship.
Applying to ETT will match your skills and aspirations to a confirmed apprenticeship vacancy. Once shortlisted your details will be forwarded to the employer for consideration and possible interview. You only need to apply to us once in each recruitment cycle as applicants are and will be matched against all current and future vacancies. A single application could put your details in front of several potential employers.
Engineering employers across the UK are experiencing a skills shortage, which combined with the need to introduce new technologies risks the sustainability and future growth of their businesses. A recent report highlighted that UK employers need to recruit a further 60,000 engineers & technicians by 2020 in order to maintain the UK's engineering base. The reason for the shortfall is simply due to the low number of apprentices and trainees employed ten or more years ago.
For any young person wishing to pursue an engineering career there has never been a better time. Employers are actively seeking bright and enthusiastic individuals to join their apprenticeship schemes. In return they are offering a comprehensive 4 year engineering apprenticeships with good remuneration and career prospects.
APPLY NOW
To be considered for all our Engineering Apprenticeship Vacancies
WHAT IS AN APPRENTICESHIP?
An engineering apprenticeship combines practical and academic learning delivered both on and off the job. As an apprentice you are employed from day one and as such entitled to a salary and other employee benefits. In addition you will not incur any debt during your apprenticeship, all your training is funded by the employer and the government.
Engineering apprenticeships can take up to 4 years to complete, which is not surprising given the significant skills and knowledge that need to be absorbed. Typically a level 2 apprenticeship will take 2 years and a level 3 apprenticeship 4 years. The time does however go very quickly.
During the first year you will spend time at a local college/provider studying both practical and academic subjects. The college/provider selected will depend on where you live and the courses they offer. You would not be expected to attend a college/provider that was difficult to travel to.
The subsequent year(s) are spent on the job following a company training plan, which takes you around the business working in various departments. This is necessary to gain the knowledge and experience required to successfully take on your final role. This may include time in admin, finance and stores; however the majority of the time will be spent in the technical areas.
WHEN TO APPLY?
Engineering apprenticeships typically follow the academic year. For a September start we would ideally receive your application in December, or soon after, so can start our recruitment process. Having received your application ETT will ensure you receive regular email updates.

PARENTS & GUARDIANS
There has never been a better time for a young person to choose an engineering career. Currently engineering employers are facing a skills shortage, due to a combination of an ageing workforce and the introduction of new technology. Employers are therefore keen to attract bright and enthusiastic young people into their businesses to ensure they remain competitive and can adopt new technologies.
Apprenticeships deliver a range of practical and academic training, providing an apprentice with the underpinning engineering skills and knowledge which are essential for a successful start to a career in engineering.
Many employers offer their apprentices the opportunity to progress onto higher education such as HNC or Foundation Degrees. Some even go onto complete a full degree. All of these are typically funded by the employer in addition to paying the apprentice a salary.
School Participation Age
Raising the Participation Age is not 'raising the school leaving age' or about staying in school. The school leaving age hasn't changed. Instead students have a number of new and different choices, once year 11 (16 years of age) has been completed. To ensure young people are better prepared for work all students in England will have to continue in education or training beyond their 16th birthday.
By giving students the opportunity to develop skills they will need for adult life and to achieve their full potential, it will improve the level of skills available to businesses to help them to grow.
Students now have the following choices;
Remain in full time education at school or a college
Many schools and colleges now offer preparation for work and vocational courses in addition to the traditional A level courses. Give some thought to the course you're considering; if you want a career in engineering you need to take engineering subjects and courses. For example, math's, science, Btec engineering etc.
Choose work-based learning, such as an apprenticeship
Advanced Apprenticeships are an attractive alternative to A levels and University. Work based learning combined with academic study is becoming the preferred choice of many employers as a way to introduce young people into engineering. If you are looking to progress into higher education an HNC, Foundation Degree, and a full Degree are possible via the apprenticeship route and a supportive employer. In addition, you will be paid a salary and will not have any tuition fee debts.
Be in part-time education or training if they are employed, self employed or volunteering for 20 hours or more a week
Students can go into full time work or volunteering. If they do they will need to combine this with part time education or training. It could be either a part time college course or an employer's own training scheme.
APPRENTICESHIP FAQS
Frequently asked questions about apprenticeships:
How much will I get paid?

As an apprentice your salary is ultimately determined by your employer. However, there is a national minimum wage for apprentices. Traditionally engineering apprentices are paid considerably more. Typically a Level 3 Apprentice can expect a starting salary circa £12k pa and a Level 2 Apprentice circa £9k pa.

What qualifications will I need?

The entry requirements for an engineering apprenticeship at level 3 are 5 GCSE grades A-C including Maths, English and Science. Some employers however will only consider applicants with GCSE grades A-B , in Maths particularly those from the Electronics and Aviation sectors.

For a level 2 Intermediate Apprenticeship you will need at least 3 GCSE grades C-D in Maths, English and Science.

Which college/provider will I attend?

There are many factors which determine which college/provider an apprentice attends. Be assured an apprentice, wherever possible, would not be sent to a college/provider that was difficult for him/her to travel to.

Will I be offered a role at the end of my apprenticeship?

You are employed from day one to be trained for a specific role.

What holiday entitlement will I get and will I be paid?

As an employee you will be entitled to paid holidays, the number will be detailed in your employment contract.

What happens if I find some subjects difficult?

At some time the majority of Apprentices have experienced difficulties. This can be addressed with initial support from your Tutor or if necessary additional subject lessons.
USEFUL LINKS
Engineering Apprenticeship Video
An Apprenticeship offers a diverse and wide range of exciting career options. Apprentices and Employers share their stories, opinions and experiences to help you decide if this could be the career for you.
Contact Us
Contact us using the form below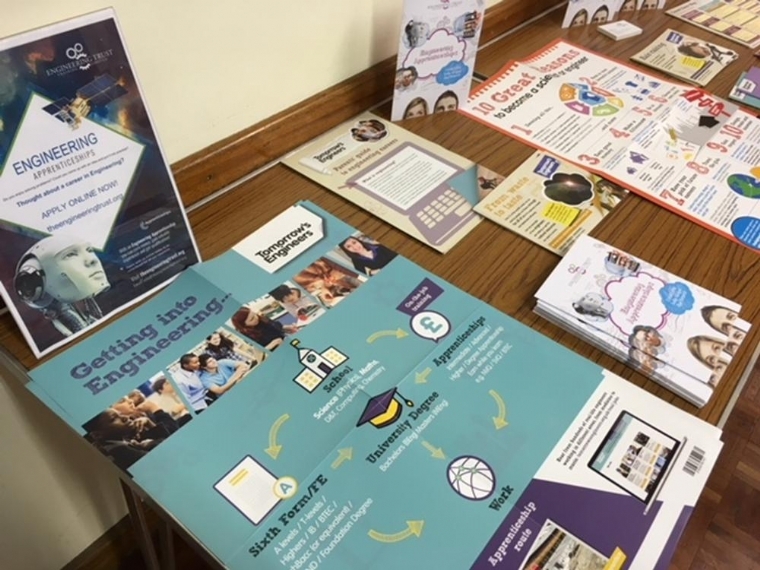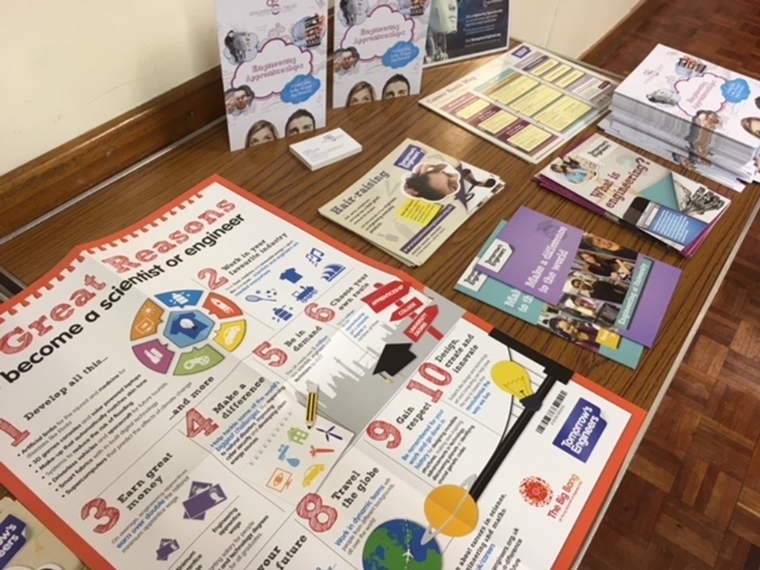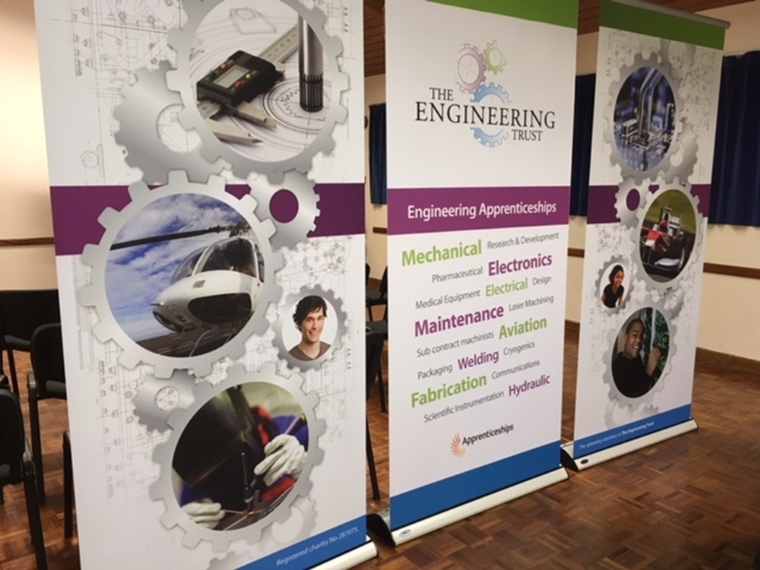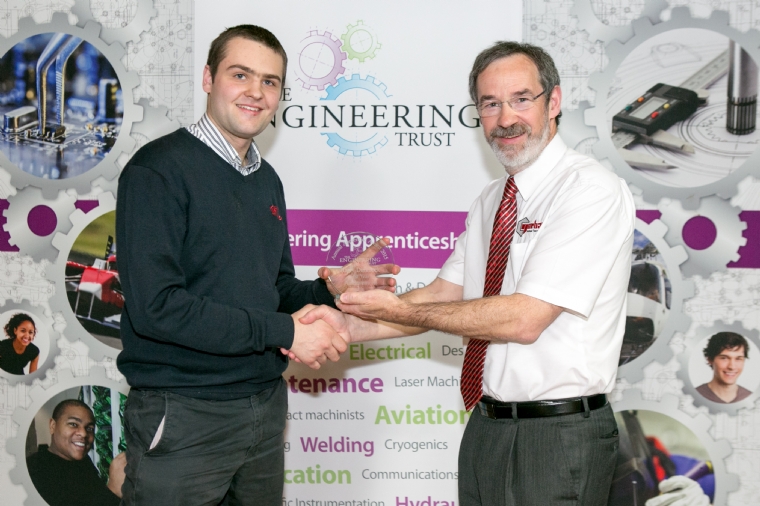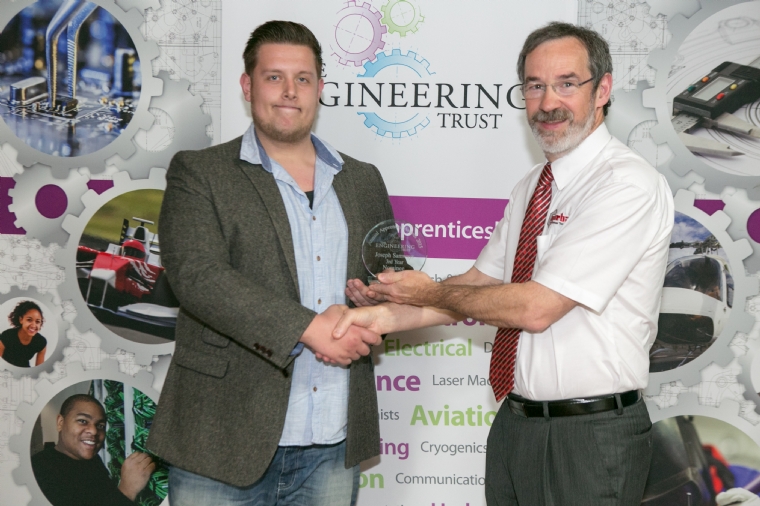 Vacancy - Moulding Technician Engineering Apprentice
Glazpart Limited want to recruit and train an Apprentice to become a Plastic Injection Mould Technician in Banbury, Oxfordshire.
Moulding Technician Engineering Apprentice
Closing date
02 Jul 2018
Apprenticeship summary
Working week

8.30am - 5.30pm, 1 hour for lunch, including day release
Total hours per week: 40.00

Weekly wage
£200.00 - £240.00
Expected apprenticeship duration
4 years
04 Sep 2018
Advanced Level Apprenticeship
Vacancy description
To set plastic injection moulds into the company's moulding machines, to produce mouldings to an agreed cycle time and quality standard.
Liaise with shift supervisor at the start of your shift to agree daily tasks and objectives.
To set injection moulds into a range of injection moulding machines within agreed specific time frame.
Ensure moulding process parameters are set to achieve agreed cycle time and produce to Q.A standards.
Check parts against QA master sample and complete stage 1 of the first off process.
Complete all production documentation for each production run.
Allocate all initial master batch, labels, and specific packaging requirements before placing machine into production.
Sample new, repaired and modified moulds. Complete sample documentation to identify tool and product condition and any improvements. Record programme settings where applicable.
Undertake quality checks if and when applicable.
Maintain tooling through good working practice.
Submit tools for maintenance using the system to accurately describe the fault and supply mouldings.
Maintain machinery and ancillaries through good working practice.
Use IQ system to raise Preventative Works order to highlight accurately machine fault.
Provide feedback via the works order on any production information update.
Work in line with Mould shop objectives.
Follow Health & Safety policy and standards, including the correct wearing of the appropriate PPE.
To ensure a clean and safe working environment is maintained at all times.
Carry out any other duties, relevant to the post which may arise thus ensuring a comprehensive and flexible service to the business.
---
Requirements and prospects
Desired skills
The successful candidate will have an interest in mechanical engineering supported good practical skills and an aptitude for Mathematics.
Personal qualities
A commitment and desire to follow a career in Mechanical Engineering, in particular to develop practical skills to a high standard.
Communicate and work with colleagues in a friendly and constructive manner and carry out their duties conscientiously and with a proactive approach, to ensure that the standards required by the company, are met
Comply with all policies, procedures and rules that are issued by the company or your Manager
Be polite, courteous and professional in all contacts with our customers, visitors and other business partners
Be neat and tidy in appearance and comply with company's dress regulations, where applicable
Maintain a tidy and safe work area and share the responsibility for Health and safety of our workplace
Observe all of our safety rules and procedures and use protective equipment wherever applicable
Look after the company's property and facilities and promptly report any maintenance or security issues to your Manager
Desired qualifications
A minimum of five GCSE's (or equivalent qualifications) at grade C (Grade 5) and above including English, Science and Mathematics.
Future prospects
We put a lot of time and effort into training our apprentices as we hope that they will all stay with the company as valued employees once their apprenticeship is complete.
Things to consider
The successful candidates will need to commit to undertaking a comprehensive training programme, on-the-job training and completing a portfolio of evidence – in line with NVQ's.
---
About the employer
Employer
Glazpart Limited
Description
Glazpart lead the way in the design and manufacture of Plastic Glazing Accessories for the Fenestration Industry with specialised knowledge in Glazing Accessory and Ventilation products to suit most needs. Glazpart offer a full service to facilitate customers individual needs from concept and design through to tooling and manufacture - Glazpart's latest service is Surface Foiling which is proving to be extremely popular. As well as the Glazing Accessories side of the business, Glazpart also offer a specialised Custom Product section that can supply plastic injection mouldings to your specific requirements. The Furniture Fittings and Tube Inserts section offers a wide range of plastic injection moulded parts for the furnishing industry. To complete the services offered is the Promotional Products section that offer a range of items that can be used to promote your company.
Address
2 Wildmere Road
Banbury
OX16 3JU
---
Employer's application instructions
Please complete the Engineering Trust Training Ltd online application form on our website: www.theengineeringtrust.org Your Application Form will be sent to prospective employers so please complete the form as accurately as you can. For return communication purposes a valid email address is required. Please add theengineeringtrust.org onto your safe list within your email account. Check your email on a regular basis as this will be the contact method for us and any prospective employer. As a precaution you may also need to check your junk and spam folders
This apprenticeship requires you to apply through the employer's website.
http://www.theengineeringtrust.org/apprenticeships/apply/
---
Training provider
Training to be provided
Level 3 Advanced Apprenticeship delivered over 4 years.
First year basic training, PEO & BTEC Diploma, delivered at external college/provider.
Subsequent years spent in company following company training plan, against which an NVQ is awarded.
Apprenticeship framework
Engineering Manufacture
Training provider
ENGINEERING TRUST TRAINING LIMITED
Contact
Yvette Garcia-Mier
01993882008
y.garcia-mier@theengineeringtrust.org