Visit an Engineering Apprentice Employer
We have four fantastic Engineering Employers who will be opening their doors during National Apprenticeship Week 2023. This is a great opportunity to get an insight into the work they do, tour their facilities, meet us and find out more about the careers and apprenticeships on offer.
Please see each individual section below for details and how to book a visit slot.
Monday 6th February - FMB Oxford (OX2 0ES)
Tuesday 7th February - Norbar Torque Tools, Banbury (OX16 3JU)
Wednesday 8th February - NavTech Radar, Wantage (OX12 9FF)
Thursday 9th February - Viridor, Ardley (OX27 7AA)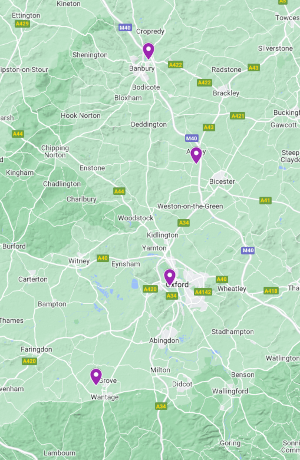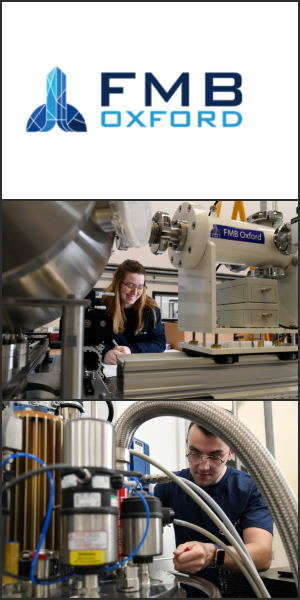 FMB Oxford
Location: FMB Oxford Ltd. Units 1-4 Ferry Mills, Osney Mead, Oxford, OX2 0ES.
Time Slots: From 3:30pm until 6:30pm
FMB Oxford's history began in the early 1990s, when Oxford Instruments Synchrotron Group began to supply beamline components to many of the then new 3rd generation light sources. Over the years they have delivered complete beamlines to a number of facilities worldwide, including the first beamlines for use on the Helios 1 compact superconducting synchrotron.
A multi-disciplinary engineering company with around 60 employees they specialise in the design and manufacture of instruments for fundamental scientific research which plays an important role in developing the technologies of the future. FMB Oxford apprentices train in the design, assembly and testing of complex, high value scientific instrumentation. If you're interested in an engineering career, come along and get an insight into the workplace and hear more about FMB and their exciting opportunities, what you do today could make a difference tomorrow.
Tuesday 7th February 2023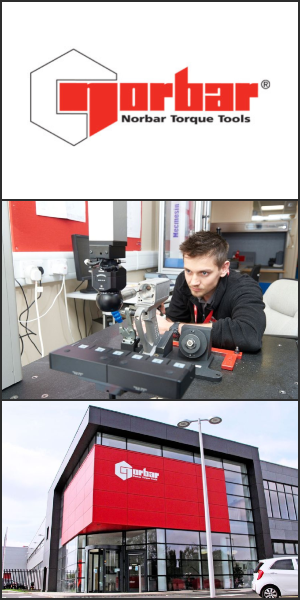 Norbar Torque Tools, Banbury
Location: Norbar Torque Tools, Wildmere Road, Banbury, Oxfordshire, OX16 3JU
Time Slots: From 6:00pm until 7:10pm
State-of-the-art factory facilities ensure they provide the very latest design, manufacturing and quality control technology to achieve the highest level of innovation and precision in the field of torque control equipment.
Norbar is a member of the Snap-on Incorporated family of companies and is proud to be part of a company which has beliefs, values and a vision closely aligned with those that Norbar was founded on.
They have a rich history of apprenticeships and have provided countless people with their first steps into an engineering career. They offer advanced 4 year electronic / mechanical apprenticeships, with a high quality of training, support, pay and benefits employing people with drive, enthusiasm and genuine interest in engineering.
Wednesday 8th February 2023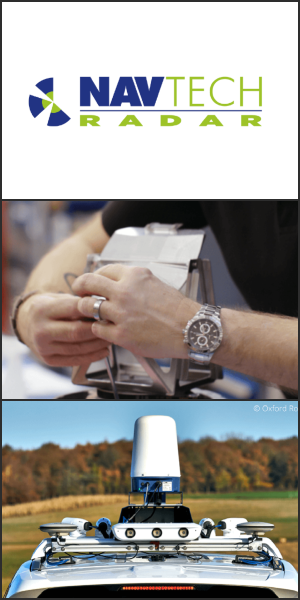 Navtech Radar, Grove (Wantage)
Location: Navtech Radar, Unit 1A, Grove Business Park, Downsview, Wantage, OX12 9FF
Time Slots: From 6:00pm until 8:00pm
A world-leading innovator, award-winning designer and manufacturer of commercially deployed radar solutions, Navtech Radar produce ground-breaking technology used by businesses across industry sectors, including Security Surveillance, Industrial Automation and Traffic Safety.
Founded in 1999 by Philip Avery and Dr Stephen Clark, Navtech started in the automation sector. It helped to implement the world's first fully automated port running 24/7, 365 days in all weather conditions, where its sensors are still in use today. It now has radars in over 46 countries which are all produced in its production facility in Grove, Wantage.
Navtech introduced engineering apprenticeships into its business this year, adding to the already extensive training and CPD it offers to new and existing staff.
Thursday 9th February 2023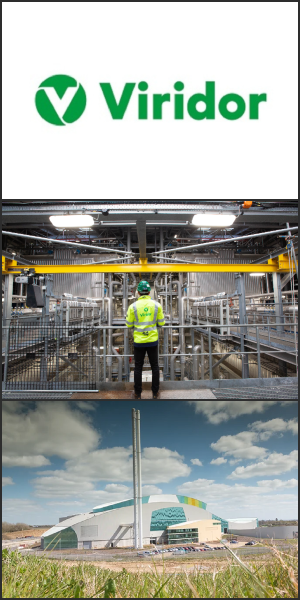 Viridor, Ardley (Bicester)
Location: Viridor, Ardley ERF, Middleton Stoney Road, Oxfordshire OX27 7AA
Time Slots: From 7.00pm until 8:30pm
Viridor's Vision is to be the UK's leading innovator of resource recovery and recycling, transforming waste for a climate-positive future.

Energy Recovery Facilities are vital in supporting the UK's ambition to reduce waste in an efficient and effective manner, helping to reduce the impact of waste on climate change.
Viridor have invested over £1.2 billion in the development of a network of advanced energy recovery facilities across the UK. They process non-recyclable waste to create enough electricity to power the equivalent of c. 635,000 British homes.
At Ardley, since the site became fully operational in 2014, the maintenance engineering apprenticeship programme has been very successful. This year they are recruiting two maintenance engineering apprentices to work on their advanced, highly technical energy recovery process.